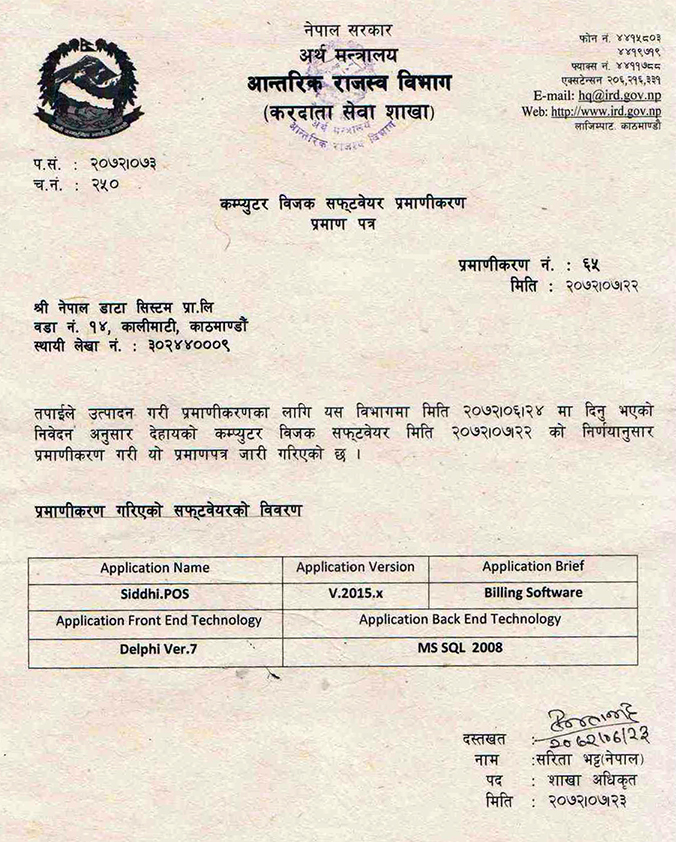 Siddhi Point of Sales (POS) a Government of Nepal approved Billing Software for Department Stores and Retail Stores records sales as they're occurring; it solves a variety of operational and record-keeping headaches.
It is powerful software that keeps track of your inventory while you increase your sales.
Siddhi POS has evolved over a period of years to offer variety of options without putting clutter and complexity on the screen.
It will enhance your operation providing you with increase speed accuracy and control of your inventory; all which leads to increased profit and more time to focus on growing your business.
Make better, more informed business decisions with real-time reports that identify best selling items, sales history and other reports.
---
Quicker Customer Checkout Time
A Siddhi POS system dramatically speeds up customer checkout time.
Barcode scanners can easily enable a 50% time savings. And even without a scanner, your inventory is automatically adjusted.
This can save you numerous hours per month.
Looks Good in Sales Counter
Siddhi POS not only works efficiently it also looks pleasant and attractive in your sales counter.
---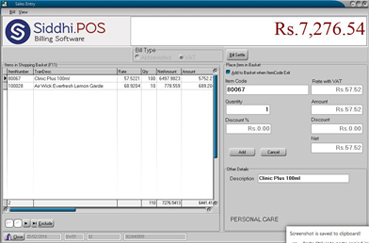 Key Features
Module Based - Point of Sales, Inventory, Account Receivable, Account Payable, Customer Membership Management
Design Bills - add greetings, advertisement, notes in your bills
Design Reports
Export Reports to Excel, PDF, RTF, Text
Create and Print Bar Code Labels
Supports Bar Code Scanning Of Items
Multi-User
Multi-Store
Password Protected
Assign Rights and Permission to Users
Various Reports
To learn more or for Demo of our Billing Software please email us at
This email address is being protected from spambots. You need JavaScript enabled to view it.
or Call us at +977 1 4671963, 9840177036